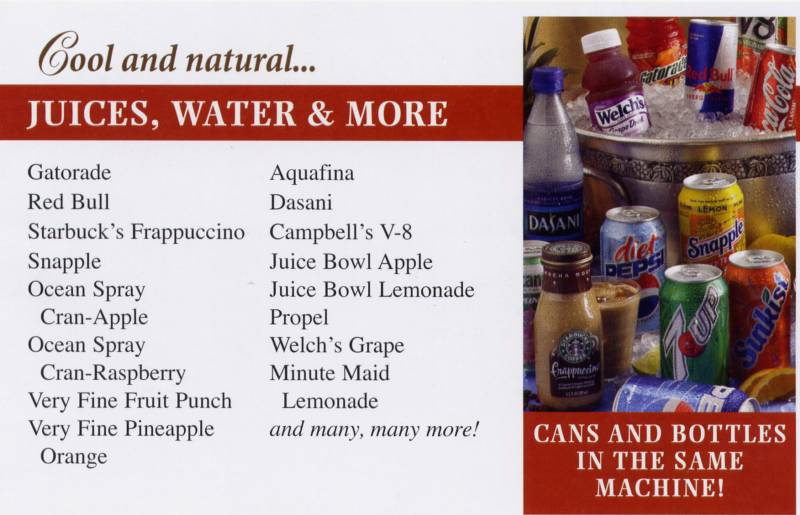 These are examples of the
variety of  Snack and Drink Products
you can choose from.  We carry most Nationally Advertised Brands. We encourage you to choose the products in the machines.  If your business or office has a request, please click on the email link and tell us.  
Contact@SweetnDeli.com
Service, Low Price & Great Selection

"We Cater To Your Needs"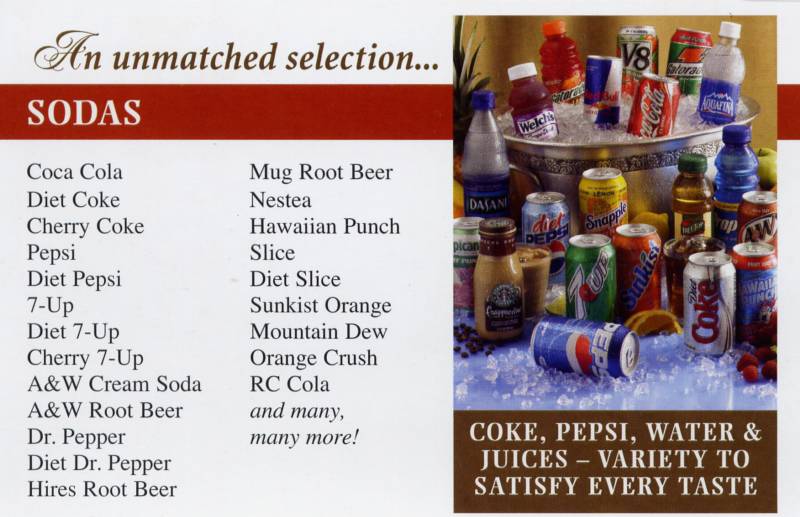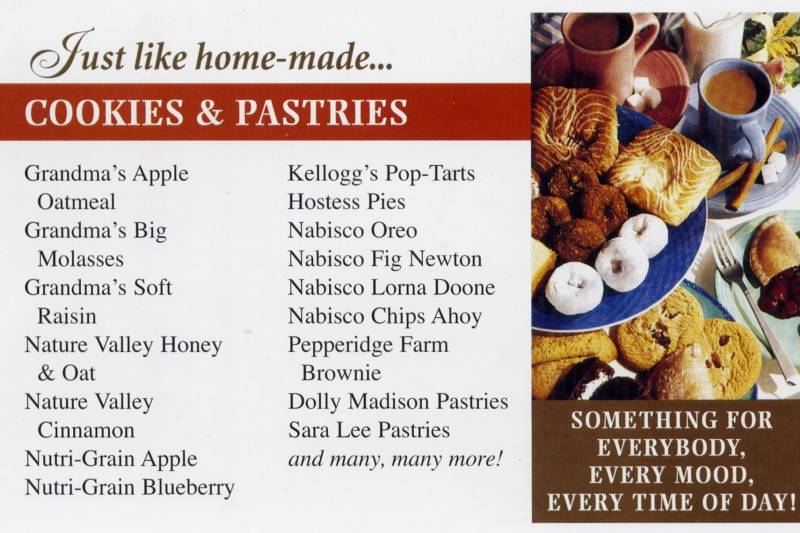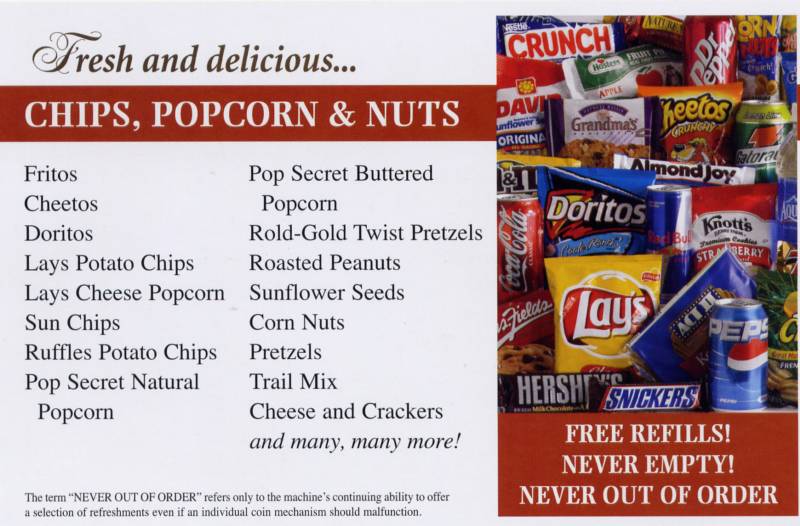 Sweet & Deli Vending Machines Phone: 707-569-4333

Email:   Contact@Sweetndeli.com

HEALTHY CHOICE OPTIONS

State recommended healthy choices are available. We are glad to provide products that conform to standards put forth in Government Programs.

Let us know what healthy choices your program calls for and we will be glad to comply. If you just want healthy choices to choose from, just let us know which products you want.  We encourage businesses to choose the products that go into their machines.

"We Cater to Your Needs"